GenQuip & Groundhog's philosophy is not just about supplying a range of equipment – we have fundamental core beliefs that penetrate the whole organization.
The company has a doctrine encompassing product development, employee advancement, supplier affiliations and most importantly customer relationships.
When you buy from us you will not just get a "thank you" – you will become a valuable member of a very important team.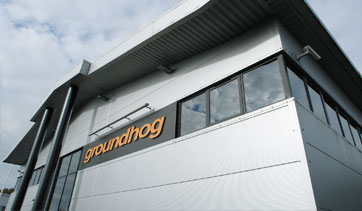 Groundhog Mobile Welfare Units
We were probably the first company to recognise that a mobile unit was needed to provide Health and Safety at Work for Welfare Regulation facilities to contractors – who were expressing concerns about the costs, involved in transporting and lifting static welfare units into place. In addition – some sites are only occupied for less than a few weeks at a time – the logistics involved in arranging a Hiab enabled lorry or crane to site could become increasingly difficult.
Groundhog Static Welfare Units
We recognises that in some situations a static unit is a necessity. Therefore they have developed a range of static units that will accommodate six or ten persons. These units including our latest Fusion 12 volt hybrid's are available with diesel generators.
A Full Range – Bespoke Products
The GenQuip/Groundhog partnership has since developed a complete range of welfare units. Continuous product development is on going and bespoke models can be produced for specific requirements.